Maui surfing is an activity your whole family can enjoy! By booking your Maui Surfing Lessons with Maui Tours, you can save big on your vacation!
MAUI TOURS
* MAUI SURFING LESSONS *
SNORKELING TOURS * WHALE WATCHING * HELICOPTER TOURS
MAUI ISLAND TOURS * HALEAKALA TOURS * LUAUS
HIKING TOURS * SUNSET CRUISES * SCUBA DIVING
Find the best Maui Surfing Lessons and Rentals on Maui at Maui Tours. We offer the best Maui surfing classes on Maui through our Maui surfing instructors.
MAUI SURFING LESSONS

Maui Attractions
Maui Bike Tours
Maui Caving Tours
Maui Excursions
Maui Family Activities
Maui Fishing Tours
Maui Hana Tours
Maui Helicopter Tours
Maui Hiking Tours
Maui Horseback Riding Tours
Maui Kayaking Tours
Maui Luaus
Maui Magic Shows
Maui Haleakala Tours
Maui Parasailing
Maui Scuba Diving
Maui Snorkeling Tours
Maui Sportfishing Tours
Maui Submarine Tours
Maui Sunset Cruises
Maui Surfing Lessons
Maui Train Tours
Maui Waterfall Tours
Maui Whale Watching Tours
More Maui Tours
Maui Tours Home

MAUI RESOURCES

Hawaii Message Board
Maui, Hawaii
Maui Books
Maui Scuba Diving
Hawaii Underwater
More Maui Tours
Maui Discounts

MAUI SURFING LESSONS
You can't visit Hawaii without surfing! Hawaii is famous the world over for its big surf and surfing prowess. Maui is no exception. "Jaws" is a spot on Maui where the waves have been known to get over 50 feet high!

You won't have to surf Jaws to have a good time, though. There are plenty of spots on Maui to learn to surf, take surfing lessons, or just rent gear and try it out. Maui Tours offers Surfing Lessons to those who are ready to ride!
What Maui Surfing Lessons are you interested in? Click on the appropriate Maui Surf Lesson below:
Maui Surf Lessons
Take a chance at riding one of Hawaii's famous waves - enjoy a thorough surf lesson by experienced surfers who will make it their goal to get you up riding waves in no time!

Save up to 50% off on Hawaii Dining, Entertainment, Hotels, and Attractions with the Hawaii Entertainment Book!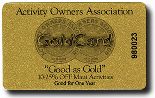 Save up to 25% off Maui Dining, Activities, and Attractions with the AOA Gold Card