Maui Kayaking Tours are a great way to explore Maui Hawaii. By booking your Maui
Kayak Tour with Maui Tours, you can save big on your vacation!
MAUI TOURS
* MAUI KAYAKING TOURS * MAUI KAYAK RENTALS * MAUI KAYAK TOURS *
SNORKELING TOURS * WHALE WATCHING * HELICOPTER TOURS
MAUI ISLAND TOURS * HALEAKALA TOURS * LUAUS
HIKING TOURS * SUNSET CRUISES * SCUBA DIVING
Find the best Maui Kayaking Tours on Maui at Maui Tours. We offer the best Maui Kayak Tours on Maui through our Maui Kayaking Tour Operators.
MAUI KAYAKING TOURS
MAUI KAYAK TOURS
MAUI KAYAKS

Maui Attractions
Maui Bike Tours
Maui Caving Tours
Maui Excursions
Maui Family Activities
Maui Fishing Tours
Maui Hana Tours
Maui Helicopter Tours
Maui Hiking Tours
Maui Horseback Riding Tours
Maui Kayaking Tours
Maui Luaus
Maui Magic Shows
Maui Haleakala Tours
Maui Parasailing
Maui Scuba Diving
Maui Snorkeling Tours
Maui Sportfishing Tours
Maui Submarine Tours
Maui Sunset Cruises
Maui Surfing Lessons
Maui Train Tours
Maui Waterfall Tours
Maui Whale Watching Tours
More Maui Tours
Maui Tours Home

MAUI RESOURCES

Hawaii Message Board
Maui, Hawaii
Maui Books
Maui Scuba Diving
Hawaii Underwater
More Maui Tours
Maui Discounts

Hawaiian Jewelry and Gifts
Hawaii Shopping
MAUI KAYAKING TOURS
MAUI KAYAK TOURS
Kayaking on Maui can be an enchanting experience. In the winter months, you humpback whales grace the waters of Maui, breaching and singing in all their glory as they gather to calve. Flying fish, dolphins, and monk seals can also provide wonderful experiences as they play off the hull of your boat. The water in Maui is in the 70s all year round (expect the warmest water in the summer months), and there are many ways to enjoy it as you can snorkel and scuba dive off your boat.

Our Maui kayaking tours are paired with the finest of Maui's Kayak companies, and many are paired with other tours for one low price, such as the Kapalua Hike & Kayaking Tours Combo. You can kayak off of Lanai or Maui's wonderful Turtle Reef.
What of the Maui Kayaking Tours are you interested in? Click on the appropriate Maui Kayak Tours below:
Kayaking Lanai Tours with Trilogy
Sail with Trilogy Excursions to Lanaiís remote and protected South Shore for an amazing day of snorkeling and kayaking!

Kapalua Hike & Kayaking Tours Combo
Experience the secret beauty of Hawaii! Take a private journey with Maui Eco Adventures! Enjoy two guided tours for one fabulous price.

South Pacific Kayaking Tours
Enjoy a guided kayaking adventure with Mauiís premiere kayaking outfitter, South Pacific Kayaks & Outfitters. Paddle Mauiís crystal clear waters and snorkel at its most pristine tranquil reefs.

Turtle Reef Introductory Kayaking Tours
Paddle around Makena Bay and enjoy encounters with endangered Hawaiian Green Sea Turtles and wonderful views of Haleakala!

Save up to 50% off on Hawaii Dining, Entertainment, Hotels, and Attractions with the Hawaii Entertainment Book!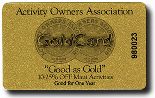 Save up to 25% off Maui Dining, Activities, and Attractions with the AOA Gold Card