Maui Haleakala Tours are a great way to explore Maui Hawaii. By booking your Maui
Haleakala Tour with Maui Tours, you can save big on your vacation!
MAUI TOURS
* HALEAKALA TOURS * MAUI MOUNTAIN TOURS *
SNORKELING TOURS * WHALE WATCHING * HELICOPTER TOURS
MAUI ISLAND TOURS * HALEAKALA TOURS * LUAUS
HIKING TOURS * SUNSET CRUISES * SCUBA DIVING
Find the best Maui Haleakala Tours on Maui at Maui Tours. We offer the best Maui Haleakala Tours on Maui through our Maui Haleakala Tour Operators.
HALEAKALA TOURS

Maui Attractions
Maui Bike Tours
Maui Caving Tours
Maui Excursions
Maui Family Activities
Maui Fishing Tours
Maui Hana Tours
Maui Helicopter Tours
Maui Hiking Tours
Maui Horseback Riding Tours
Maui Kayaking Tours
Maui Luaus
Maui Magic Shows
Maui Haleakala Tours
Maui Parasailing
Maui Scuba Diving
Maui Snorkeling Tours
Maui Sportfishing Tours
Maui Submarine Tours
Maui Sunset Cruises
Maui Surfing Lessons
Maui Train Tours
Maui Waterfall Tours
Maui Whale Watching Tours
More Maui Tours
Maui Tours Home

MAUI RESOURCES

Hawaii Message Board
Maui, Hawaii
Maui Books
Maui Scuba Diving
Hawaii Underwater
More Maui Tours
Maui Discounts

MAUI MOUNTAIN TOURS
* HALEAKALA TOURS *
The centerpiece of Maui, Hawaii is mighty Haleakala, a dormant volcano that at one time spewed lava across the island, wiping out all in its path. This massive mountain stands at 10,023 feet above sea level, visible from all points on Maui.

Haleakala State Park is the most visited tourist attraction on Maui, and for good reason. Aside from just the awe of gazing into Haleakala crater, visitors can enjoy many wonderful tours, including mountain biking tours where you start at the top and coast down to the bottom, great hiking tours, horseback riding tours, ATV tours, and much more.

Haleakala is the only place in the world where you can find Silversword, a rare native plant. It is also home to many nene geese, a native Hawaiian bird. Haleakala at dawn can provide visitors with an awe-inspiring view of the sunrise, a memory you'll never forget.
What Maui mountain tour are you interested in?
Click on the appropriate Haleakala Tour below:
Haleakala Adventure Tours
Travel to the 10,023-foot summit of the famous Haleakala Crater in a comfortable luxury Limo-Van. Enjoy a 360-degree view of the Big Island of Hawaii, West Maui and Lanai, and Molokai – not to mention breathtaking panoramas from the rim of the crater!

Spectacular Haleakala Sunrise
Travel with Polynesian Adventure Tours for sunrise at the summit of the dormant volcano, Haleakala!

Haleakala ATV Tours Adventure
Take a Maui ATV tour and enjoy exclusive access to a 30,000 acre working cattle ranch, where you'll experience incredibly diverse terrain as you explore on your own Hawaii ATV!

Haleakala Hiking Tours
Hike through the spectacular Haleakala Crater – experience it's grandeur, majesty and vastness!

Haleakala Horseback Riding Tours
Journey on horseback from the rim of Haleakala Crater at 9,423-feet to the floor of the world's largest dormant volcano!

Haleakala Crater Hiking Tours
Enjoy a scenic ride, and a breathtaking hike along the splended terrain of the famous Haleakala Crater.

Mountain Riders Mountain Biking Tours
Experience the thrill of a Haleakala mountain bike tour with Mountain Riders – simply the best mountain bike tour on Maui! Enjoy breathtaking scenery as you mountain bike down Haleakala on a smooth downhill glide.

Mountain Ridge Hiking Tours
Surround yourself in beauty! Experience incredible panoramic views deep into giant green valleys on one side, and miles and miles of cobalt blue ocean on the other.

Maui Downhill Mountain Biking Tours
Bike Haleakala Maui with the experts at Maui Downhill. From the summit to the sea, you'll be amazed at the diverse beauty – the barren lunar landscape of Haleakala's summit, eucalyptus forests, protea and flower farms, and more!

Crater & Rainforest Adventure
Travel in a luxury Limo-Van to the summit of Haleakala Crater, swim at a beautiful waterfall, visit exotic Protea Farms and Paniolo Country, and take in the sights at a world-famous wind-surfing beach – all in one breathtaking tour!
Find hotel rooms discounted up to 65% off or locate rooms for sold out dates in over 8000 cities worldwide.




Example: Las Vegas, NV, US

Check rates from more than 60 different rental companies at nearly every major airport.

Enter a search city

Example: Las Vegas, NV, US

Search for international and domestic flights with discounts direct from our consolidators!

Departure City

Depart:

Arrival City

Return:

Save up to 50% off on Hawaii Dining, Entertainment, Hotels, and Attractions with the Hawaii Entertainment Book!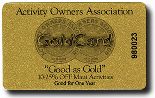 Save up to 25% off Maui Dining, Activities, and Attractions with the AOA Gold Card