Maui Mountain Biking Tours are a great way to see Maui Hawaii. By booking your Maui Bike Tour with Maui Tours, you can save big on your vacation!
MAUI TOURS
* MAUI BIKE TOURS * MAUI MOUNTAIN BIKING TOURS *
SNORKELING TOURS * WHALE WATCHING * HELICOPTER TOURS
MAUI ISLAND TOURS * HALEAKALA TOURS * LUAUS
HIKING TOURS * SUNSET CRUISES * SCUBA DIVING
Find the best Maui Biking Tours on Maui at Maui Tours. We offer the best Maui Bicycling Tours through our Maui Bike Tour Operators.
MAUI BIKE TOURS

Maui Attractions
Maui Bike Tours
Maui Caving Tours
Maui Excursions
Maui Family Activities
Maui Fishing Tours
Maui Hana Tours
Maui Helicopter Tours
Maui Hiking Tours
Maui Horseback Riding Tours
Maui Kayaking Tours
Maui Luaus
Maui Magic Shows
Maui Haleakala Tours
Maui Parasailing
Maui Scuba Diving
Maui Snorkeling Tours
Maui Sportfishing Tours
Maui Submarine Tours
Maui Sunset Cruises
Maui Surfing Lessons
Maui Train Tours
Maui Waterfall Tours
Maui Whale Watching Tours
More Maui Tours
Maui Tours Home

MAUI RESOURCES

Hawaii Message Board
Maui, Hawaii
Maui Books
Maui Scuba Diving
Hawaii Underwater
More Maui Tours
Maui Discounts

MAUI MOUNTAIN BIKING TOURS
MAUI BICYCLING TOURS
Bicycling on romantic Maui Hawaii is an image from everyone's dreams. Coasting effortlessly down mighty Haleakala while the multicolored splendor of the legendary Haleakala sunrise takes the image to a whole new level. Brilliant flashes of color fill the sky on a clear morning, as the shadows part to reveal the beautiful Maui landscape and the incredible Haleakala crater below. Truly an image from an artists fantasy...

We offer the best Maui Bike Tours that you'll find on the web. We use only the most reputable and professional guides, and we offer big savings over other booking agencies. Your Maui Mountain Biking Tour is bound to be a memorable one!
What of the Maui Mountain Biking Tours are you interested in?
Click on the appropriate Maui Bike Tour below:
Maui Downhill Mountain Biking Tours
Bike Haleakala Maui with the experts at Maui Downhill. From the summit to the sea, you'll be amazed at the diverse beauty – the barren lunar landscape of Haleakala's summit, eucalyptus forests, protea and flower farms, and more!

Mountain Riders Mountain Biking Tours
Experience the thrill of a Haleakala mountain bike tour with Mountain Riders – simply the best mountain bike tour on Maui! Enjoy breathtaking scenery as you mountain bike down Haleakala on a smooth downhill glide.

Volcano Downhill Bike Adventure Tour
Remember the exhilaration you felt coasting downhill on your bicycle when you were a kid? Soak up the stunning scenery as you coast 38 miles down the world's largest dormant volcano with only 400 yards of actual pedaling!

Save up to 50% off on Hawaii Dining, Entertainment, Hotels, and Attractions with the Hawaii Entertainment Book!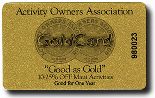 Save up to 25% off Maui Dining, Activities, and Attractions with the AOA Gold Card