Maui Caving Tours are a great way to explore Maui Hawaii. By booking your Maui
Cave Tour with Maui Tours, you can save big on your vacation!
MAUI TOURS
* MAUI CAVING TOURS * MAUI CAVE TOURS * MAUI SPELUNKING *
SNORKELING TOURS * WHALE WATCHING * HELICOPTER TOURS
MAUI ISLAND TOURS * HALEAKALA TOURS * LUAUS
HIKING TOURS * SUNSET CRUISES * SCUBA DIVING
Find the best Maui Cave Tours on Maui at Maui Tours. We offer the best Maui Caving Tours on Maui through our Maui Cave Tour Operators. Explore the underground lava tubes and get up close to the volcanic eruptions!
MAUI CAVE TOURS
MAUI CAVING TOURS

Maui Attractions
Maui Bike Tours
Maui Caving Tours
Maui Excursions
Maui Family Activities
Maui Fishing Tours
Maui Hana Tours
Maui Helicopter Tours
Maui Hiking Tours
Maui Horseback Riding Tours
Maui Kayaking Tours
Maui Luaus
Maui Magic Shows
Maui Haleakala Tours
Maui Parasailing
Maui Scuba Diving
Maui Snorkeling Tours
Maui Sportfishing Tours
Maui Submarine Tours
Maui Sunset Cruises
Maui Surfing Lessons
Maui Train Tours
Maui Waterfall Tours
Maui Whale Watching Tours
More Maui Tours
Maui Tours Home

MAUI RESOURCES

Hawaii Message Board
Maui, Hawaii
Maui Books
Maui Scuba Diving
Hawaii Underwater
More Maui Tours
Maui Discounts

MAUI CAVE TOURS
MAUI CAVING TOURS
Ka'eleku Caverns in East Maui near Hana is Maui's only public cave or lava tubes tour. The 18th largest cavern system in the world, Ka'eleku Caverns is primarily explored on tours given by Temptations Tours and Maui Cave Adventures. The tour is very informative, and there are several different tour options, from a simple walking tour to a crawling adventure. They supply all the gear, all you have to do is show up and have fun!

We offer the best Maui Caving Tours that you'll find on the web. We use only the most reputable and professional guides, and we offer big savings over other booking agencies. Your Maui spelunking experience is bound to be a good one!
What of the Maui Cave Tours are you interested in?
Click on the appropriate Maui Caving tour below:
Maui Cave Quest
Tour the famous road to Hana and beyond in Temptation Tours' exclusive luxury Limo-Vans. Hike Maui's own "wonder of the world" Ka'eleku Cavern, an enormous subterranean lava tube created by Pele, the Goddess of Fire.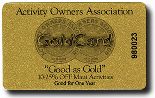 Save up to 25% off Maui Dining, Activities, and Attractions with the AOA Gold Card

Save up to 50% off on Hawaii Dining, Entertainment, Hotels, and Attractions with the Hawaii Entertainment Book!