Maui Sunset Cruise Dinner Cruise Tours are a great way to explore Maui Hawaii. By booking your Maui
Sunset Cruise Tour with Maui Tours, you can save big on your vacation!
MAUI TOURS
* MAUI SUNSET CRUISE TOURS * MAUI SUNSET CRUISES * MAUI SUNSET SAILS *
SNORKELING TOURS * WHALE WATCHING * HELICOPTER TOURS
MAUI ISLAND TOURS * HALEAKALA TOURS * LUAUS
HIKING TOURS * SUNSET CRUISES * SCUBA DIVING
Find the best Maui Sunset Dinner Cruise Tours on Maui at Maui Tours. We offer the best Maui Sunset Cruises on Maui through our Maui Sunset Sail Tour Operators.
MAUI SUNSET CRUISE TOURS
MAUI SUNSET SAILS
MAUI SUNSET CRUISES

Maui Attractions
Maui Bike Tours
Maui Caving Tours
Maui Excursions
Maui Family Activities
Maui Fishing Tours
Maui Hana Tours
Maui Helicopter Tours
Maui Hiking Tours
Maui Horseback Riding Tours
Maui Kayaking Tours
Maui Luaus
Maui Magic Shows
Maui Haleakala Tours
Maui Parasailing
Maui Scuba Diving
Maui Snorkeling Tours
Maui Sportfishing Tours
Maui Submarine Tours
Maui Sunset Cruises
Maui Surfing Lessons
Maui Train Tours
Maui Waterfall Tours
Maui Whale Watching Tours
More Maui Tours
Maui Tours Home

MAUI RESOURCES

Hawaii Message Board
Maui, Hawaii
Maui Books
Maui Scuba Diving
Hawaii Underwater
More Maui Tours
Maui Discounts

MAUI SUNSET CRUISES
They say you haven't really seen Maui until you've seen it from the sea. The jagged peaks of the West Maui Mountains overlook the beaches of Kaanapali and Kapalua, and Haleakala looms large over the island. The sun is setting behind you, filling the sky with a brilliant display of light, painting the ocean pink, orange, and magenta.

Sailing at sunset on Maui is truly an unforgettable experience. We offer three Maui sunset tours that open up this magical night to you.
What Maui Sunset Cruise tour are you interested in?
Click on the appropriate Maui Tour below:
Deluxe Ka'anapali Maui Sunset Sail
Sip champagne and enjoy gourmet appetizers as Trilogy takes you sailing into the sunset along the gorgeous Ka'anapali coast.

Lahaina Maui Sunset Dinner Cruise
Join Paradise Cruise for an incredible Maui sunset dinner cruise aboard the newest catamaran departing Lahaina Harbor, the Spirit of Lahaina!

Maui Princess Sunset Dinner Cruise
Enjoy an evening of dining, dancing and live music featuring Maui's hottest musicians aboard a 120' luxury cruise yacht.

Sunset Dinner Cruise and Luau Combo
Cruise the calm west Maui coastline and take in spectacular sunset views aboard an elegant luxury yacht and enjoy an unforgettable evening under the stars at the Royal Lahaina Luau!

Save up to 50% off on Hawaii Dining, Entertainment, Hotels, and Attractions with the Hawaii Entertainment Book!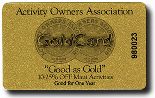 Save up to 25% off Maui Dining, Activities, and Attractions with the AOA Gold Card